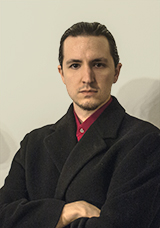 I'm Joshua. I provide freelance consultation for digital production and retouching.
I began my career back in '05 as a graphic designer and curator assistant for a high-end art gallery in Stowe. I still curate art exhibitions today, but I've since moved to the more detail-driven side of the design industry—I have an expertise for balancing the creative with the technical.
Over the years I have helped local businesses such as Burton Snowboards and Seventh Generation as well as local designers and photographers. I have also worked on projects for out-of-state companies such as Nike and Microsoft.
Clients love me for my expertise, fast turnaround, and my willingness to work with them. I'm known for my ingenuity to complete tasks with others believe impossible. With over a decade of experience in Photoshop, Illustrator, and InDesign, I can meet the strict standards of your most valuable projects. I've long been hailed for my multi-faceted skill set and being able to exceed the boundaries of a project's scope, so it doesn't even need to end there!

Email: mail@joshuaperrin.com
Phone (Studio): 802 540 0594
Phone (Mobile): 802 373 2635


Photo Retouching
Compositing
Color Correction & Adjustment
Clipping Paths & Silos
Vector Production / Illustration
Digital Production / Production Design
Screenprint Separation & Production
Batch Processing
If you're not sure what you need or you just want someone to bounce ideas off of, I would be happy to oblige!
Graphic Designers & Design Studios
Manufacturing Corporations
Photographers
Publishers
Web Developers
Ad Agencies
Other Creative Professionals
Contact me via email at mail@joshuaperrin.com or by phone at (802) 540 0594.

Feel free to describe your project. If you know what you need, great! I will let you know if I can help, or try to point you in the direction of someone who can. If you are digging into a complex project or are in unfamiliar territory and are unsure of what you need, I am here to help you brainstorm, and we'll take it from there.

For potential clients based in the Champlain Valley or Central Vermont area, I would be happy to meet you at your office or studio to discuss our options and kick the project off.

And if you do decide to proceed with my services, I can give you an estimate based on the scope of your project. I typically do not charge per hour, except for certain situations and minor projects. Upon agreeing to the terms and scope of the project, I will send you a contract detailing the job so we can get started!
Strict deadlines are my specialty! I don't charge extra for rushing projects unless it's something that goes out of the scope of our original contract. I'm great with batch jobs and I can often deliver small jobs the same day. But please keep in mind that I may already be working on other projects, so contact me as soon as possible to secure my services.
If you've read the testimonials and checked out some of my recent work and you're still unsure about hiring a freelancer, I would be happy to provide some professional references.